Erika       Zachary       Delaney
It's been a little over two years since we have had the opportunity to feature Daves Highway here on Rivenmaster's Place!
Their first appearance here was back in November of 2009 along with a very well received article published on The Skykid.com the following January which I entitled "Mississippi Music Magic". Since that time, this Tremendous Trio has been spreading their musical magic worldwide and have amassed more than Forty One Thousand fans on their Facebook Fan Page alone! This does not even begin to account for the thousands of fans who do not use Facebook! They recently shared in a newsletter that their videos published by Godvine.com had been viewed nearly 2 Million times!
In addition to this great success they also launched 2 CDs recorded in Nashville, their latest being their first full length CD entitled
"All This Time" which has been Featured Here since it first released!
They have also made numerous Television appearances, performed with famous musicians, and held many concerts across the U.S.
Commonly labeled as sibling internet sensations, Daves Highway is Delaney, Zachary, and Erika Daves from Jackson, MS. The group has developed an authentic sound that includes a mix of gospel, country, folk and rock music.  And, they've enjoyed sharing their story and their lives with all who might listen.
We caught up with Daves Highway earlier this month and asked them about some of their thoughts and plans for the future. The following is the results of that Q&A:
You've grown so much! How old are each of you now?
(Zachary) Â Â Â I just turned 16 in December, Erika is 14, and Delaney is 17.

What's it like to be a recording musician?
(Erika)  It's really an awesome feeling, but it's a lot of work, too. The folks at the post office sure know us well! We've shipped our CDs and other products to all 50 states and to about 15 different countries.  And, we get fan mail from lots of nice people. It's really fun sharing with people.
(Delaney)  We love meeting people. We love going on trips and playing out. We've met so many nice people along our travels.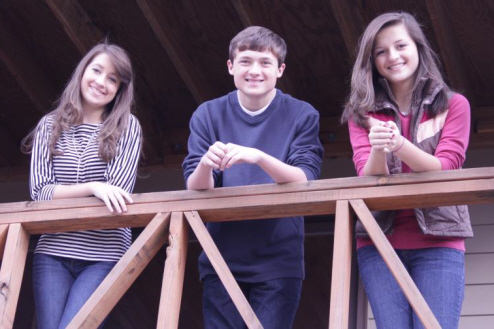 Who are some of the famous people you've met?
(Erika)  We met Mac Powell and all of Third Day, they were so awesome. And we played with Chris Tomlin, The Martins. The Martins were especially awesome because they are brothers and sisters like us.

(Zachary)Â Â We met Michael W. Smith, and the NewsBoys, and Huey Lewis.

(Delaney)Â Â And Little Big Town were awesome, too!
What's it like to meet those famous musicians?
(Delaney)  It's very cool! But, they are all people just like us. All of the famous folks have treated us nicely.
Who are some of your greatest musical influences?
(Delaney)  Probably our Mom and Dad. They taught us to sing and play music and have helped us so much. I guess that's normal. Charlie Peacock has been a huge supporter of ours. He wrote some songs especially for us and really helped us sound good. He's the first person in Nashville who really spent time with us. And his studio folks and musicians were unreal and so nice. Sam Ashworth, Anna Gilbert, Richie Biggs, and lots of others.
(Zachary)  Delaney is right, but we love The Martins too. We sang their songs when we were little kids and still do. I'm into guitar, so I like Eric Clapton, Stevie Ray Vaughan, and players like that.
(Erika)        I really like Justin Bieber, Chris Tomlin, and Taylor Swift.  I don't know if they are influences, but I sure do like them a lot.
What is the largest venue you've performed for so far?
(Zachary)  Well, we played a pretty big Youth Evangelism Conference in Louisiana in November. There were over 5,000 maybe 6,000 teens there. We walked out on that big stage and it was really incredible to see everyone.  We did about an hour of music and they seemed to like it. We sure had a great time. And, so many kids made life changing decisions that night. It was really a great night.
(Delaney)   And we played with Chris Tomlin. There were a lot of people there in Memphis. It's on Youtube.
To what do you attribute your success?
(Delaney)  God has shined on us and we're trying our best to listen and be obedient. Lots of times, kids don't really know their purpose until later in life. We think we've found ours already – MUSIC.
How far do you usually travel to perform?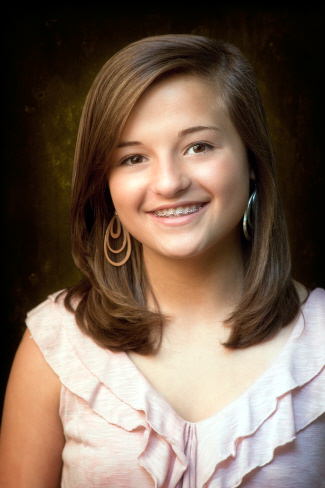 (Erika)       So far, Illinois, North Carolina, and Texas have been the longest trips for us. But we've been to lots of places in the South East mostly. We're still in school, so we usually make week-end road trips and can't just take off to Maine and California…. not yet anyway…maybe soon.
What is the most exciting thing you've done or accomplished since we last visited?
(Zachary)  Well for me, the most exciting thing was about driving. I turned 16 and got my driver's license this year.
(Delaney)  I'd say recording our new CD was pretty big. 'All This Time' contains eleven new, original songs. We wrote five of the songs and recorded them in Nashville. It came out in September.
Where can fans find your CD?
(Delaney) It's in lots of places. Family Christian Stores has it. And, we're on Facebook, iTunes, Amazon, and lots of other places, too. And, don't forget our website DavesHighway.com.
Do you have a favorite song from your new CD 'All This Time'?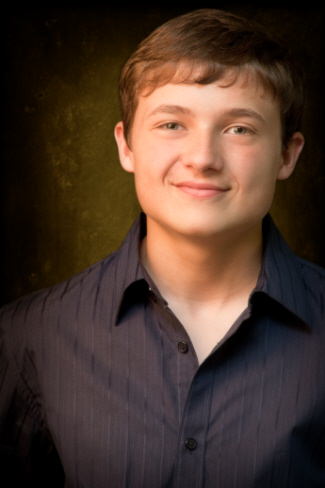 (Erika)       I'd say it's a tie between 'Call You Home' and 'Right Where You Ought To Be'. I love both of these songs.
(Zachary)  Call You Home' is my favorite. It rocks on the guitar!
(Delaney) My favorite is still 'Just Another Day'…written by yours truly!   It's the first song we ever wrote and we did a more country version of it on the new CD.
What's ahead for Daves Highway?
(Zachary)  Lots of stuff. We're writing some new songs and touring around playing concerts. We hope to have a live performance DVD coming out soon and will probably make another CD this year. We get lots of invitations every week and can't make them all, but we try to schedule as many as we can.
(Delaney) We were featured in the Focus on the Family Clubhouse Magazine this month and we have some dates planned for TV and concerts in Nashville – I'm not sure of the details.
What's the best way for people to keep up with you? Do you have a record company, promoter, and management team etc.?
(Zachary)  Not really. I don't really know about all of that, but I do know that most of our events are by invitation. We don't really promote much that I know of. I'd say it's word of mouth.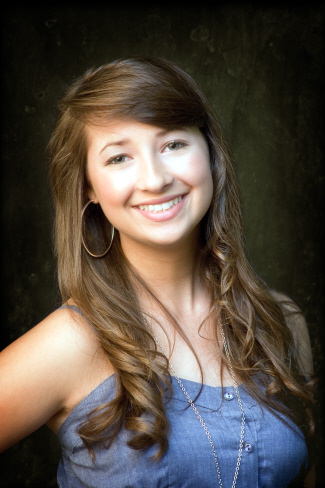 (Delaney) We do a lot of our promotion stuff ourselves – Mom and Dad that is. I think they have people helping them sometimes, but it's mostly from FaceBook or YouTube and sites like Rivenmaster's Place.  We get lots of fan mail, too.
(Erika)       Well, I'm the best Twitterer of the family. Follow me please @erikagdaves. And, we Twitter for the group @DavesHighway. We try to keep our website DavesHighway.com up to date and our Facebook page is usually pretty busy. Of course, we pop up on YouTube from time to time, too. We're not too hard to find.
If you were to give advice to kids today, what would it be?
(Delaney) Well, I'm not much of an advice giver, but I'd tell kids to be kids and to take life as slow as you can. It reminds me of our song 'Right Where You Ought To Be.' It says, "This life is all that you've got, take it slow, you don't have to go crazy. You can just be who you are, leave the past behind."   That's some pretty good advice, don't you think?
(Zachary)  I'd tell kids to get involved in making the world a better place. And, to find your gift or talent and use it. It may be music, or sports, art, or anything. Get good at something and help others.
(Erika)       I'd say enjoy life and have fun. But, honor God and your friends and family. You only live once, so make it count for something good.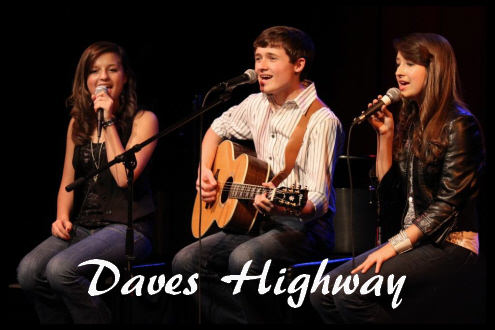 For more information on Daves Highway Visit:
You can also find all their music on i-Tunes!