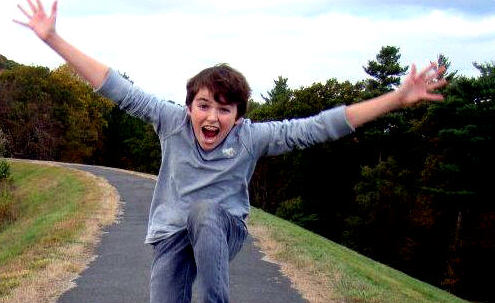 I'm told that a virtuoso was originally a highly accomplished musician, but by the nineteenth century the term had become restricted to performers, both vocal and instrumental, whose technical accomplishments were so pronounced as to dazzle the public.
Today I'm delighted to introduce a brand new vocalist who has just begun to make his mark in the entertainment circles, but is already raising the eyebrows of people who recognize talent.
I first discovered John on his original YouTube channel where he was singing acappella a cover of "I'm Yours" by Jason Mraz. His first video was a little out of sync before it was corrected, but that is not what caught my attention. I recognized something in this boys voice that I had heard before from those who have gone on to be bright young professional vocal artists. What I heard was a wonderful tone quality and nearly perfect pitch performance.
It only took me a few days to make contact with Johns Dad via an e-mail which led to a wonderful return e-mail and a follow up phone call where we exchanged an engaging and interesting conversation. I found out that John was just getting ready to begin his quest to become a professional recording artist.
I was delighted to find out that John was soon to go into the recording studio to create his debut video and even more excited when I realized that I would be introducing him to the world for the very first time!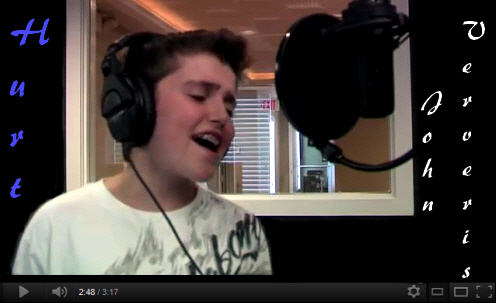 Watch John in his Debut Cover of "Hurt" by Christina Aguilera
Thirteen Year old John McLean Ververis lives in Burlington, Connecticut where he attends Har-Bur Middle School. John comes from an extended musical family including his Mom, Colleen Ververis who performed with Metropolitan USO for ten years and his older sister, Amalia who is an accomplished guitarist and singer.
John's Grandfather affectionately called "Poppy" loves music and would sing to his grandchildren all the time. He would rock them on his lap and hum a catchy tune "Deedle dee" At nine months old John's mom found John sitting up against a kitchen cabinet rocking and humming the tune his Poppy would always sing. From that moment on it was evident that John had a love for music. He sang and hummed before he even spoke!
The family remembers a time at a party when John sang God Bless America at the top of his lungs at just two years old! After that event John was the entertainment at all family functions.
At five years old John was the youngest performer at the Lake Garda Elementary Talent show singing Kelly Clarkson's Breakaway. American Idol and Clarkson were great influences on him when he was younger.  Also at age five John won Burlington Idol which made him into somewhat of a local celebrity.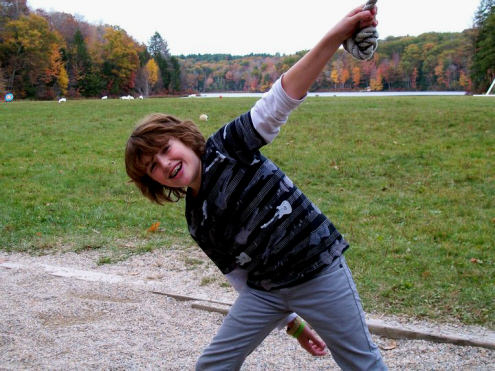 When John was nine the United States Tennis Association chose him from his audition to sing America the Beautiful at the Pilot Pen Tennis tournament in New Haven Ct.
John was asked to sing at many community functions including the National Anthem at championship sporting events and Patriotic songs at Political meetings and inductions. He has performed at numerous talent shows and musicals.
One day hanging and swimming with friends, John broke out into song not knowing he was in the company of Dick Robinson, acclaimed radio host and icon who was blown away by John voice and good manner. He asked John to perform for his "Great American Songbook" which paved the way for Dicks new adventure of seeking out new young talent to represent the songs from the great American songbook.…
John's innate interest in music began at such an early age but he has been influenced by so many people and artists around him. His mom and sister continue to perform and his extended family includes many singers and musicians. Other influences include Gavin DaGraw, Adele, Mac Miller, Cold Play, Michael Buble.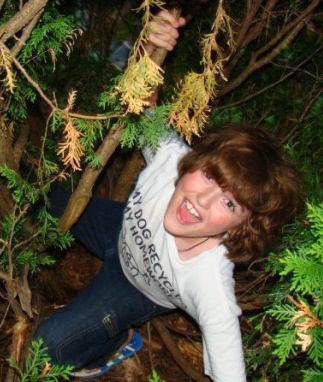 Aside from singing John enjoys the piano, his Xbox and Tennis. He is also a talented visual artist and has had many pieces displayed in art shows. John is an excellent student and has been asked to be part of "Odyssey of the Minds" academic competition for the last 5 years. In this years competition he wrote and sang two short songs incorporating his love for music into the challenge.  He loves to read and some of his favorite books include the Percy Jackson series and The Hunger Games. His favorite holiday is fourth of July because he loves fireworks!
Being half Greek John has been exposed to many foods and culture. He has a sophisticated palate and enjoys baklava, pesto, lobster and sushi – not typical of a 13 year old! However he loves a good cheeseburger and fries now and then.
Aside from his supportive family John is lucky to have his community, teachers and close friends including Zach, Alex, Christian, Eli, Kevin, Keean, Lexi, Katelynne, Kyle, Nate, Sam and Erica stand behind him.
John wants to share his God given talents and hopes to be able to travel and meet interesting people during his musical journey and hopefully career. He wishes that his singing will inspire his listeners and encourage people to use whatever talents and abilities they have in a positive way and to be grateful for them!
I know that John will continue to dazzle us all with his future singing performances. There is no doubt that this boy will continue to climb the ladder of success in the music field and entertainment industry! So buckle your seat belts and get ready for the climb, because John (Virtuoso) Ververis is on his way to the top and there's no looking back!
To learn more about John Ververis visit: