Since first introducing Tyler Layne on this site last October, Tyler has been staying extremely busy in the recording studio and on stage.  His writing and composing skills, not to mention his amazing vocal ability has captured the attention of many, especially those who flock to his performances in and around the Chesapeake, Virginia area, and Norfolk, Hampton Roads fans where he attends school.
"I sing and write because I love it.  Any success I have is because I have people that believe in me.  If I can inspire someone to follow their dreams as a performing artist, then it's worth the ride for me to do this,"   Tyler Layne
Along with working on his music, perfecting it to his liking, Tyler has done some acting and local morning television shows. This coming Thursday, he will appear on Wicked Attractions, on the Investigation Discovery Channel. The episode is called "Till Death Do Us Part" and airs at 7:00 p.m. EST.
Tyler was scheduled to put on a performance for Beach FamFest this past Friday evening, however the concert had to be canceled due to bad weather.  The event has been rescheduled for August 26th.  This past Saturday, Tyler auditioned in Richmond for the Disney Search with Fincannon and Associates.  We are looking forward to great things to come out of this for Tyler, and can't wait to update you about the results of this audition.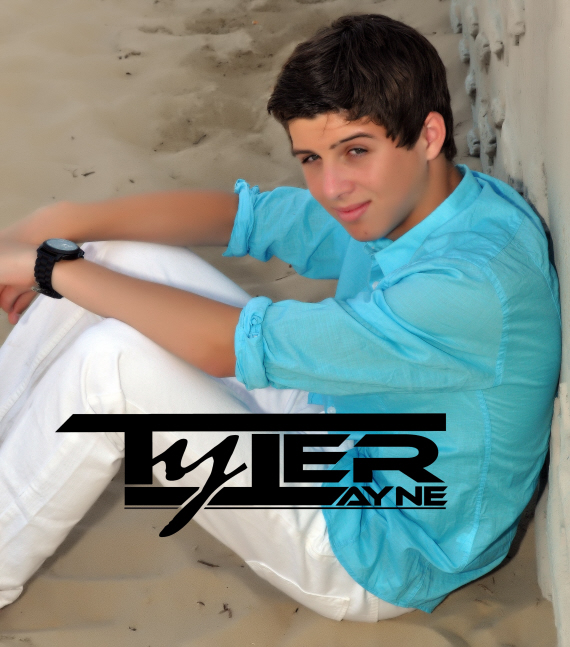 Most recently Tyler has been involved with helping to raise funds for Guitars for Vets which he is extremely excited about. Guitars for Vets is an all volunteer organization, dedicated to raising awareness for PTSD (Post Traumatic Stress Disorder) through guitar and songwriting therapy.
Tyler is the teen voice for Virginia, doing a school tour in the Prince William District Schools to raise awareness about the organization, and has contributed a percentage of his cd sales to this wonderful organization.
When asked about his involvement in this Tyler replied:
"Growing up in Chesapeake has really made me appreciate the service that our military members and their families give to our country.  I am honored to be the Virginia teen representative for Guitars for Veterans and help other teens find a voice in their support too.  For me singing and playing guitar is therapeutic. I know that music can heal our veterans quietly suffering the effects of war too.  I am really excited to be a part of that process! "
Tyler was also recently interviewed by the Pentagon Channel, featured on Teen Talk Radio, and featured in an interview on Gimmemo.com.
Tyler continues to take guitar, piano, dance, and voice lessons outside of Governor's School, while still finding a way to balance friends and family time.
Tyler is blessed with wonderful support from his family and friends. Along with his growing fan base and tremendous drive and dedication, Tyler Layne is destined for success!
Bob Ebeling who has worked with artists such as Kid Rock, Eminem and Radio Head is quoted as saying, "
Tyler's vocal timing is impeccable for such a young artist!"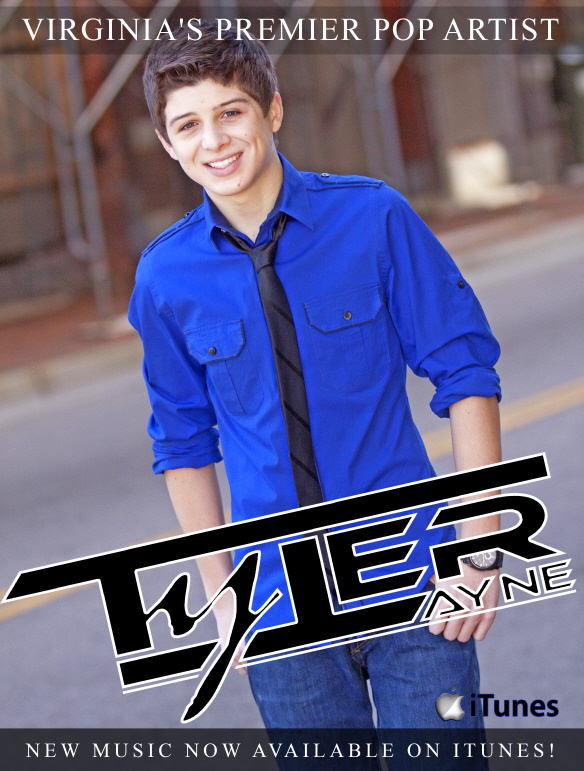 Tyler recently released two new singles entitle:
"Where I Wanna Be" and "Dear Julia" which can be heard on:
The Skykid Radio and on Reverb Nation.
In addition, both singles can be purchased by visiting I-Tunes.
Listen to a sample of both songs below, then rush to I-tunes using the link above.
[ti_audio media="1528″]
"Also, be watching for his new song "Flashback" which he will be recording this month.
To learn more about Tyler you can read his bio on ReverbNation, keep up with his blog on MySpace, and visit his Domain Site.
Tyler is an exciting and very dedicated young performer which I'm not only proud to feature on this site, but happy to support his every effort as he advances his musical career.
"The sky is the limit for Tyler, and I for one am happy to be along on this exhilarating ride to new heights of success and stardom for Tyler Layne!"