It is unusual, but I think this is what it feels like to love the world; to place the hope for our future on our children, believing that they can succeed where we have failed.                               "Matthew Todd"
 Each year when I ponder what the Christmas Article should contain, I always consider what will make the greatest impact or best benefit the young artists represented and promoted through this site.
With Christmas being a time of giving, I could not think of a greater example of young artists using their talents to help make a difference in the world than the "INTERNATIONAL CHRISTMAS CHILD" project.
This CD project spearheaded by a band of brothers from Scotland is a great example of adults helping "Children helping Children". I asked Matthew and Nathan Todd to share a little about this project with Rivenmaster's Place and provide insight about each participating young artists.
 Matthew shared;
"I'm coming round to the belief that, just as adults all have an unwritten responsibility to support and nurture children, children have an unwritten responsibility of reminding adults what is important in life. They do this, often, simply by being themselves."
Backstory:
Matthew and Nathan Todd have been running projects for a few years now, all with the goal 'to inspire and transform'. What could be more inspirational and transformational, they thought, than an album of children singing to help children? What they could not know was, if any would join them in their quest……….
Matthew went on to explain;
"One word could sum up the whole month of October for us: "Apprehension". The messages were sent out to artists and their managers on October 12 and we awaited the responses. We were asking for a track from about 16 artists which could be included on a compilation album raising funds for Operation Christmas Child. Then the drama began! After several weeks of language barriers, messages going to fake accounts, communications being lost in cyber-space and time rapidly running out, we arrived with 14 young artists buzzing with enthusiasm and ready to submit."
The process that followed getting the tracks mastered, artwork made, albums duplicated, website up and promotion started would take pages to describe but, suffice to say, Nathan and I spent many sleepless nights (and days!) at our computers in every spare moment. Nathan being a full time student and a partner in GN Todd (web development), was literally working around the clock, meanwhile I was trying to communicate with 14 different artists, often in languages I spoke very badly or not at all! Then our brother Phil came on board to make our promo video and our cousin Tom got involved with promotion. A generous friend of my fiancé agreed to translate our press release into French, and a professional media consultant got us an article in the Herald. This was becoming bigger every day!
I remember walking into our little Glasgow flat (aka 'The Ladz Fortress') about 11pm on a cold November night after a hard day of teaching and choir directing, and seeing Nathan working on the website, Phil (visiting) editing the promo video and Tom working on an animation for our logo. I sat down to answer a message from France and had to stop to think out loud: 'this is awesome!' "Nobody told me that making a difference would be this much work, but nobody told me it would be this exciting and fulfilling either!"
The Album:
Our biggest challenge is that people are so bombarded with advertising, especially at this time of year, getting someone to buy something is a real challenge. We in the Western world have also become quite emotionally numb, finding it hard to trust big charities or organizations and no longer believing that buying one CD or even one track on iTunes really can make a difference. To be honest, we are still a long way off our goal which was to raise £2500 (over $4000) for Operation Christmas Child though we are over half way there, but there are other goals which have exceeded our expectations. Every young artist on the album went out of their way to promote the album and some even made personal videos to recommend it to their fans.
There is no currency for inspiration and yet, without it, the whole world could one day just decide to give up. As I promote these young artists, watch them sing and see them sharing their gifts with such passion and enthusiasm I feel a strange tug on my heart-strings. How is it that I can feel a sense of pride and joy in children that are not related to me and, most, not even from my country? It is unusual, but I think this is what it feels like to love the world; to place the hope for our future on our children, believing that they can succeed where we have failed. And, like my God who loved the world so much he wanted to give the best Christmas present anyone could give, it inspires me to give my all to make the world a better place."

Â
Featured Artists on the Album in order of track placement
Introductions by
Matthew Todd
Â
Â
JoJo Rocks, 11, Australia, "Amazing Grace"
Australia's JoJo is one inspirational little guy! He started rapping to sponsor a child through the charity Compassion when he was just 7 years old. Now he dedicates much of his time to encouraging others to make a difference.
It must be acknowledged that JoJo was one of the major inspirations for the album.
 WATCH HIS AMAZING MUSIC VIDEO
Gaitway Brothers, 13, Scotland, "Like a Candle Flame"
Twin singers, Peter and Steven Gait, live in Helensburgh, Scotland. The boys delight their loyal following from all over the world with a unique variety of songs ranging from pop to Scottish folk music. The boys were first introduced on Rivenmaster in 2013 and returned with an article about their roles in a short feature film entitled "The Fable of Forsaken".
Their acting and singing talent is best demonstrated in this:
WATCH AWARD WINNING VIDEO ENTITLED "WITH YOU".
Griffin Tucker, 13, Texas USA "Run, Run Rudolph"
Griffin Tucker is a mufti-instrumentalist, passionate performer and undisputed rock star! He specializes in classic rock and has an army of fans from around the world who are united in awe of his talent.
Griffin is also an inspirational young man with a genuine respect for his fans and it's an honor to have him represented on the album. Here is his latest hit single simply entitled "Girlfriend"
 WATCH GRIFFIN'S LIVE PERFORMANCE OF "RUN RUN RUDOLPH"
Clément Bousquet, 13, France, "Etoile de Noël"
Clément who just turned thirteen-years-old, already has a loyal following for his music. His father, Pascal, produces his music and wrote the beautiful lyrics for "Etoile de Noël" (Star of Christmas). We feel very privileged to have such a wonderfully appropriate song written especially for this album.
Clément has a gentle, emotive voice and accompanies himself on piano. His expressive keyboard technique and sweet vocal harmonies are what make his songs uniquely mesmerizing.
France can be very proud to call him her own! Here is his latest music video in which Clément sings in English but with a good dose of French romanticism!
 WATCH CLEMENT'S MUSIC VIDEO "PRETTY GIRL"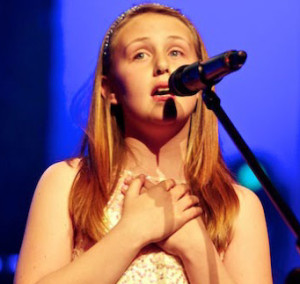 Erin Bolland, 11, Scotland, "All I want for Christmas is You"
Erin has an unforgettable voice with incredible power and control for her age. She is a rising star in her home town of Paisley, Scotland, and is gathering enthusiastic supporters from around the world.
Though I am sure you will agree that her recording for the album is exquisite, you have not really heard Erin sing until you have heard her live! Her voice has such power and presence; people can hardly believe it is coming from an 11-year-old!
WATCH ERIN'S VIDEO PERFORMANCE
*****Be sure to purchase the album to get this and the other 13 tracks.
Â
Esteban & Diego, 14 & 18, France, "Cuando Bailas"
Signed by 'Hope Records', Esteban and Diego are musical cousins from France with roots in Rumba and Flamenco music. This award-winning duo has performed in many prestigious venues throughout the country and continues to wow audiences with their talent and energy.
While the Video from their site will not stream internationally you can hear a little of their unique sound by visiting their website.
WATCH AN OLDER VERSION OF THIS SONG HERE
Keanrah, 13, Germany, "How Happy You Make Me"
Keanu Rapp (aka Keanrah) is a German singer of the highest quality. He is famed for his sincere and passionate style over a variety of popular genres.
All of Keanrah's tracks and music videos are produced by skilled DJ, Vichy Ratey, who has generously submitted one of his own songs "How Happy You Make Me" for the album.
WATCH KENRAH'S PROFESSIONAL MUSIC VIDEO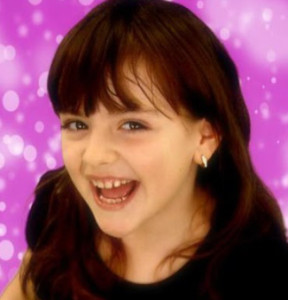 Alexia Urtoi,12, Romania, "Chef de Fericire"
Operation Christmas Child first started operating in Romania so it is a privilege to have the wonderfully talented Romanian, Alexia Urtoi, on the album. Alexia is from Bucherest (the Romanian capital) and she has a beautiful voice and an infectious energy which is sure to lift your spirits.
Alexia Urtoi is a member of the Children's Palace Iasi (prof. Anca Apetroaie). She began taking singing lessons at age 6 and soon managed to win numerous prizes at national music festivals for children.
WATCH HER LIVE PERFORMANCE ON KIDS SING ROMANIA
Â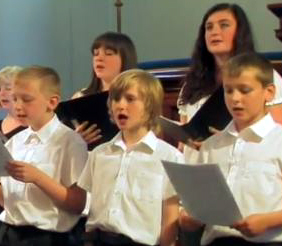 New Scottish Youth Choir, Scotland
 The New Scottish Youth Choir, East Glasgow section, is the pilot choir for an initiative which will soon become nationwide! The choir was instigated by New Scottish Arts, a Christian organization who promote the arts in Scotland, especially for youth.
Open to young people aged 8-18, New Scottish Youth Choir seeks to provide a safe, nurturing environment where they can strive together for the highest standards of choral excellence. As well as singing several concerts a year, the choir has sung for music videos and recordings. They also back the Gaitway Brothers in: "Comhla Riut-sa" ("With You") and "Good Time"
WATCH THEM IN THIS MUSICAL COMPOSITION BY MATTHEW TODD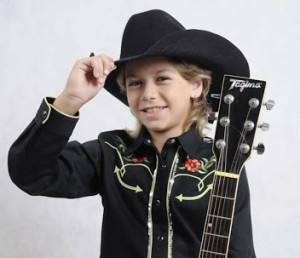 Douglas Espinola, Brazil, "No Dia en que Saí de Casa"
Representing Brazil and in the Portuguese language is a truly talented performer named Douglas Espanola. Douglas rose to fame though the Brazilian youth talent show "Jovens Talentos Kids" which he won in 2012. He has a voice which is mature beyond his years and has an irresistible charm and charisma.
WATCH DOUGLAS IN THIS LIVE PERFORMANCE OF "No Dia en que Saí de Casa"
 Alexandru & Martine, 14, Norway, "My Song for You"

Alexandru and Martine have submitted a beautiful duet for the album. Both singers are from Norway and have an international following befitting their considerable talents.
We are delighted to be able to congratulate Alexandru on recently being signed as part of a new Boyband called 'Suite 16'. Alexandru has been involved in a number of collaborations in the past and he has been wonderfully supportive of this project.
Martine, likewise, has been full of support and has gone out of her way to promote the album to her fans. It is not the first time that she and Alexandru have worked together.
CHECK OUT THIS DUET OF THEM TOGETHER
Â
Cameron Molloy, 13, Canada, "Spread Your Wings and Fly"
Cameron Molloy is truly a rising star. His achievements include being selected as one of the Top 9 out of 7000 kids who auditioned for "The Next Star". Cameron writes and performs his own songs and we are delighted to have one of these original masterpieces on the album.
'Spread Wings and Fly' is a very special song which Cameron wrote for his grandfathers.
You can read Cameron's latest feature article on Rivenmaster and on Cameron's Website.
CHECK OUT CAMERON'S RECENT LIVE PERFORMANCEÂ

Â

Sapphire, 11, UK, "One More Sleep"
Sapphire is a young performer with an incredible voice and natural talent for expressive song. Despite a huge international fan-base and several million views on her Youtube channel, Sapphire is as loyal to her fans as they are to her. She is loved all over the world, not only for her amazing vocal skills, but also for the appreciation she gives to her fans.
CHECK OUT HER COVER OF 'LET IT GO' FROM FROZEN (and look how many views it has!)
Â
Sheridan Archbold, 13, Illinois USA, "Oh Holy Night"
Few boys of Sheridan's age can claim to have won multiple singing awards or received a standing ovation on 'America's Got Talent', but then very few boys have Sheridan's classical soprano voice and a work ethic to match! It is our great pleasure to premiere Sheridan's recording of 'O Holy Night' on the album. A well known Christmas song, but never before heard quite like this!
Unlike many celebrities, Sheridan is fantastic role-model for younger boys. He is hard working, enthusiastic and not afraid to pursue the art that is important to him.
HERE HE IS SINGING "THE PRAYER" like you have never heard it!
Â
This is the Sixth Christmas here at Rivenmaster's Place and it's been an amazing ride.
This past year has been another fantastic year of introductions of new artists who are just beginning their musical journey along with many updates from some of our regular featured young talents.
Don't forget to use the dropdown menu at the top of page to visit each and every one of these amazing young performers' articles. Also be sure to subscribe to their social media sites and wish them success!
Â
On behalf of Rivenmaster and everyone who helps to make this site one of the most exclusive and exciting sites to find and enjoy the latest and most popular young artists on the web we wish you a VERY MERRY CHRISTMAS AND A HAPPY NEW YEAR!