Alexandru is an amazing young man with a great career ahead of him. I know that you are going to enjoy his first ever full music video.
I got together with his manager Stormbreaker and asked him a few questions about his time spent recently with Alexandru during the making of this video and his work behind the scenes.
The following short interview is the result of that meeting.
INTERVIEW WITH STORMBREAKER
 Rivenmaster:   What was it like to have Alexandru and his family visit with you in London?
Stormbreaker: Having Alexandru record in London was great; he was a complete professional for someone so young.
Rivenmaster:Â Â Besides your time working in the studio etc what did you do?
Stormbreaker: Alexandru and his family got the full tour of London on their recent visit. That is, as much as can be seen in a day!
Rivenmaster:  You have shared with me several photos. Some appeared in these recent articles and others will in the future.  Where were they taken?
Stormbreaker: We had some photos taken of Alexandru on the London eye and around various landmarks.
Rivenmaster:Â Â Â How long did it take you to lay down the tracks a
nd shoot the video while he was there?
Stormbreaker: We didn't have too much time to record a video for 'O Holy Night' so we made the decision to do a simple green screen video with effects in post production. There was a lot laughing going on while filming, it was a fun shoot.
Rivenmaster:Â Â How long has Alexandru been receiving vocal training?
Stormbreaker: We've only just started to train Alexandru vocally, so it will be interesting to watch his abilities improve over the coming months and years.
Rivenmaster:Â Â What was the thought behind his first release being a Christmas Song?
Stormbreaker: Alexandru, like all youngsters loves Christmas! This is part of the reason we wanted to release a Christmas Song to see what everyone's reaction would be. If people like it then we'll release a full album next Christmas with half originals and half classic Christmas songs.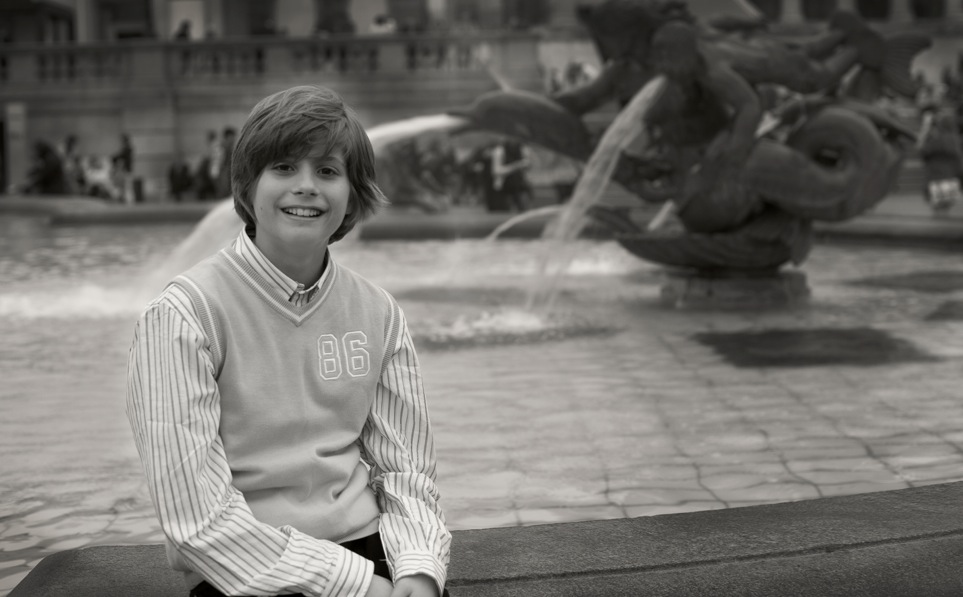 Rivenmaster:Â What other projects are we to look forward to?
Stormbreaker: There will be a video Vlog up soon on
Alexandru's YouTube Page which will include some of his time in London.
Rivenmaster:Â Is there anything you would like to add to this short interview about Alexandru or your working with him?
Stormbreaker: I hope your readers will spread the word about Alexandru's first single and support him early in his music career. I would ask them to please show their support by buying "O Holy Night" as a Christmas gift for friends and family.
I also want to thank you Rod, for all the hard work and support you have put into this project.
Rivenmaster: It's my pleasure to support you in your efforts for Alexandru. I hope that this proves to be the launching pad to help him fulfill every dream he has for his music career! I recently had the privilege to meet Alexandru and his Mother and Father over Skype. They are truly a wonderful family. I wish Alexandru the very best of success!
As promised here is Alexandru's New Single on i-Tunes.
[button_round color="blue" url="http://itunes.apple.com/gb/album/o-holy-night-single/id476202389″] Buy It Today! [/button_round]
To learn more about Alexandru visit: