It has been my privilege over the past couple of years to introduce through this site some amazingly talented young male vocalists and sibling singing groups . Some of these are just starting out and others are well on their way to a career in the entertainment industry. Today I'm privileged to bring you a young man who is not just an amazing young performer and singer, but an entertainer of King's and Presidents.
Norway born, Eirik Gjendemsjø is what I call a true Presidential Performer. Eirik was invited to be a feature soloist in the public celebration of His Majesty King Harald's 70th Birthday and also had the distinguished honor of singing for First Lady Michelle Obama in Oslo during the visit of the American President in 2009 for the Nobel Peace Prize.
In addition to these two notable events, Eirik has participated in the choir for Andrea Bochelli and took part in the choir for Morten Harket and Diana Ross in the Nobel Peace Prize concert in 2007 and 2008, and all of this before his 16th birthday.
Eirik, like many young talented boys, showed an interest in singing at a very young age. When he was just eight years old he auditioned for the prestigious Silver Boys Choir and was awarded a placement as first soprano. During his time with the choir, Eirik participated in choir tours, concerts, and made a number of television appearances. His experience gained in this choir has proven to be a rewarding part of his life, making an everlasting impact on his continuing music career.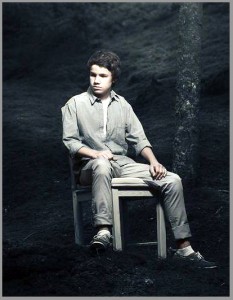 Eirik has also shown a great interest as a stage performer. He auditioned and then enrolled as a student in the "Art Musical School" in 2006. As a student he was awarded the lead role as Mowgli in the musical "The Jungle Book" and also was part of the cast in "Annie" and "The Magical Musicbox" which were all played in the Sandvika Theater.  His most recent performance was in the musical "Back to the 80's" which was played in Chat Noir this past April of 2010.
Eirik said that he loves to be on stage and have the opportunity to express himself through song and dance. There is no doubt that this will continue to be a part of his life regardless of where his career takes him.
Of course his talent as a stage performer has propelled him from the theater to Television appearing as a young boy in the Norwegian TV Show "Rikets røst" on TV2 and also participating in "Norway's Got Talent" making it all the way to the Simi-Finals where he finished as one of the 11 finalists out of over 3,000 contenders. His most recent accomplishment was taking part in "Team Erik and Kriss" during "Det Store Korslaget" on Norwegian television this past January and February.
If all these accomplishments are not enough to add to this young man's list of achievements he sang on Morten Harkets album "Letter from Egypt", Finn Kalvik's album "Neste stasjon Grorud", and Ole Edvard Antonsen's album "Desember stemninger". Eirik was even a soloist on an anniversary disc that was given as a gift to the artist "Prince" on the occasion of his 50th birthday.
When Eirik is not on stage singing or performing, he is an avid photographer taking pictures to publish to his blog. He also enjoys music, movies, and just hanging out with his friends.
He lists is greatest musical influences as Sam Tsui, Josh Groban, and Michael Jackson.  His favorite foods as Pizza, Taco's and Steak along with Fanta  and Coca Cola as his favorite drinks.
Eirik is not much different than most teens his age working through his Daily routine, rising early, eating breakfast, cleaning up, making a quick blog entry, attending school, doing homework, eating dinner and attending vocal training once a week. In between this busy schedule he manages to rehearse both his dancing and vocals, write new songs and learn how to use his home recording studio.
Eirik signed with Longship Entertainment in April of 2010 and released his first single, "The Greatest" in September with nearly 140,000 people viewing the video on YouTube by the end of the year. Even more exciting, on February 24th of this year, Eirik released his second single entitled "Hello", with his music video receiving over 180,000 views in less than 2 days and currently sitting at over 229,000 views.
What's Ahead for Eirik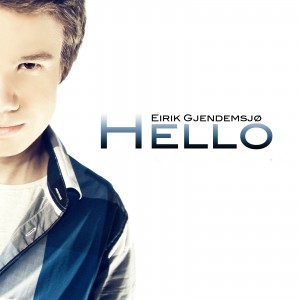 Eirik's future in the entertainment industry looks very bright with his dream to live out his life as a stage performer and singing artist. His greatest desire is just to play out his emotions and moods through his music and be able to connect with this fans and audiences.
I for one became an instant fan of Eirik's hearing him for the first time singing in new hit song "Hello". You can rest assured that I will be doing more articles featuring Eirik in the future as we follow this young man not only to the top of the charts in Norway but internationally as well!
"Congratulations Eirik on a great new single and we sit in wait for your next offering to the world with another Presidential Performance of a winning song!"
For More information about Eirik:
www.eirikgjendemsjo.com
www.eirikblogg.com
http://youtube.eirikgjendemsjo.com
http://twitter.eirikgjendemsjo.com
http://facebook.eirikgjendemsjo.com
Management and Record label:
Longship Entertainment Manager: Trond Didrichsen, trond@longship.no