Life has a funny way of teaching all of us about the things that are most important.  While some feel it's necessary to have extremely proficient athletic abilities, or highly developed computer skills, or even become an outstanding parliamentary speaker, there are a few who have realized that the most important thing is to just be happy with who you are.  In this life where so many people are unhappy about themselves, (too fat, too thin, too this or that), or dissatisfied with the life cards they have been dealt, along comes Eight Year Old Colin Alexander Brennan to show us that there is no such thing as a perfect life situation only perfect happiness about who you are.
I first came across Colin while writing my feature-ette article entitled "The One Who Got Away", promoting Justin Bieber's new movie "Never Say Never".  I was looking for someone to offer some type of review about his new film, having not yet seen it myself.   Lo and behold, I found a little boy from Canada who had not only seen the film, but was ecstatic to offer up his accolades by singing one of Justin's songs, "Baby".  * You can still see that article on the right column of today's blog!
Colin immediately captivated me with his personality and charm and while I could not put my finger on what it was that drew me to him I immediately knew this was a very special little boy who had a tremendous talent and ability to share with the world.  What I had not realized is that Colin was a high functioning Autistic youngster who did not look at his life situation as a handicap but as a gift!
Colin Calls His Autism Magic,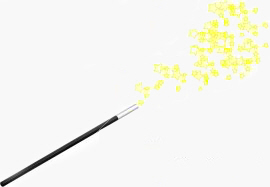 and if there were a cure he would not want it to go away!  His Father told me that Colin actually started singing before he could talk. It was even necessary for him to receive extensive speech therapy to help him learn to speak in full sentences.  However when it came to singing he needed no therapy, singing was his therapy!  Colin was captured on VHS movies by his parents singing full Care Bears songs at only four years old and today when he hears a song he likes; he has to sing it loudly!
Yes, Colin's autism gives him some very special abilities indeed! He can listen to a song that he likes and memorize all the lyrics in a very short time. Additionally, He can remember the song months later like he just heard it yesterday. His Autism also helps him to sing with perfect pitch on many songs that have especially high notes.
Colin has been singing "professionally" only for a few months and especially enjoys his time in the recording studio.  He lists his favorite artists as Justin Bieber, Black Eyed Peas, Miley Cyrus, Hedley, Kesha, Sarah Mclachlan, Nikki Yanofsky, and K'naan.
Colin competed in the Nationwide Teletoon Network television Karaoke singing competition where he finished in the top ten. While he did not win that contest, he did win in raw talent. Currently, Colin is singing in the Oakville Children's Choir and also singing, dancing and acting with the Oakville Children's Music Theatre.
Internet radio station KXBG in Arkansas USA with over 35,000 listeners requested a CD of his recorded songs. During the first week that Colin's songs were played, he charted on their Top 40 chart with Colin reaching #15 for his  version of "Baby" and #17 for "I Believe". Two weeks later, his rendition of "One Time" charted at number 24!  This is truly amazing as Colin has had no formal vocal training as of yet. Just think what will happen when all the additional musical training begins.
Colin currently has recorded six cover songs at River 16 Studio's in Oakville.
[ti_audio name="Colin Brennan"]
Baby ( Justin Bieber)
Eenie Meenie ( Justin Bieber and Sean Kingston)
I believe ( Nikki Yanofsky)
I got a Feeling (The Black Eyed Peas)
One Time (Justin Bieber)
Party in the USA ( Miley Cyrus)
Colin has one original song entitled "I'm Awake Now"  which he is currently working on and you will be hearing more about that right here as soon as it is released. He also has an original which his father wrote for him for an America's Got Talent video contest, but music has yet to be assigned to the lyrics.
Colin has been so humble and very professional during all that has been happening to him in the past few months with his singing. The owner of the River 16 Studio (Rob Lackie) was very impressed with how easy it was to work long hours with Colin during his studio recording times.
"He's no Diva", said Lackie, "believe me I've met my fair share of Diva's in this business!".……….. (Rob Lackie)
Colin's interest in singing for others began when Colin asked his father if he could audition for "The Next Star "singing competition on YTV Television Network. His father had no clue what he was talking about but after doing the research on the show and watching the TV commercials, he happily drove him to the audition hotel.  Colin's dad was nervous for him as there were 4,000 other children who were auditioning. Colin on the other hand was just excited about being there and showed no nerves or butterflies whatsoever.
Colin Brennan
Reserving the nervous stuff for his Dad, Colin soared through two of three tiers in that competition. The staff was so impressed with him that they still remember him today!
The same thing happened during the audition to be accepted into the Oakville Children's Choir. The music Director put Colin through many vocal tests, making his father a nervous wreck. However, Colin did everything asked of him and sang his
[ti_audio media="1219″]
Christmas song like it was just another day at the office.
Colin has his own YouTube Channel where he publishes his videos for his fans and subscribers. Several people have commented that they love his singing so much, that they have downloaded it onto their iPods to listen to while they are exercising.
If you have not yet visited Colin's YouTube channel or heard Colin sing, I invite you to check out his site to see all of his video offerings.
But before you do, you have to see his latest video which has not yet been released to the general public but offered here exclusively for the first time!
"Thank you Colin for this honor we are deeply grateful that you have given us this opportunity to share this first with all our readers. "I GOT A FEELING" that you are going to be a big hit here!"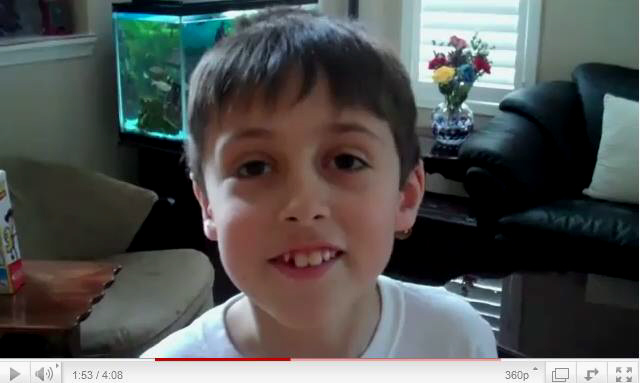 Colin and his Father just recently returned from Vancouver, British Columbia, Canada where Colin was invited and asked to sing the Canadian National Anthem in front of 200 people at the UBC Robson Square Theatre in the Downtown Vancouver core. The event was called the ANCA Naturally Autistic People Awards. After singing the Anthem for the audience, Colin also sang a duet with an international award winning Metis singer, Janet Panic. They both performed her "It will all work out" theme song together on stage at the end of the show. During the intermission and at the end of the event, audience members came up to Colin and his Father and said they had Goosebumps and were on the verge of tears listening to Colin sing!
Recently at the newly founded radio station Xtrasound in Shirley Arkansas USA, Colin charted among the top 10 out of 40 for three of his cover songs. He came in 3rd, 4th and 8th out of 40! He was with so many other talented artists it was amazing that he was voted into their league at such a young age.
Colin at the ANCA Awards where he performed his National Anthem "Oh Canada"
Some people worry about what is going to happen tomorrow or fret over the most trivial things in life.  While other take what is given to them and make magic out of it!
As I close this feature article today about this little boy who has brought me so much joy to get to know through my correspondence with his father, I just can't help but draw strength from him today!
"Colin you are not only a blessing to your Mom and Dad who love you unconditionally, but you are an inspiration to the world!

Listening to you sing uplifts our spirit and carries away the worries of the world from our shoulders.

Thank you for being you and for sharing your wonderful gift with all of us who so desperately need your voice of strength and joy!"

………………….. Rivenmaster