By now, you my readers know of my love for music. There is no end to the genre or style of music that graces my library and computer hard drives. Over this past year Rivenmaster has been proud to support and feature some of the very best young male artists in the world. This year we have been privileged to meet many of their parents and work with a number of new managers and producers.
Please know how honored we are to be in contact with so many of you and also of my gratitude to each and every reader and subscriber that visits this site!
Next week we will share a little data with you about the site and also provide you with a complete listing of every artist that has been a vital part of this site in a very special tribute post!
So this week as we celebrate Christmas all around the world we offer you a little Christmas  Past, Present & Future
Christmas Past
One lad that has been in
my collection for years is Michael Verschuere or better known as (Michael Junior).
I purchased his VHS Tape years ago that featured one of his concerts where he sang two songs with his idol Helmut Lotti. Because of the Season and the fact that good videos and beautiful music never gets old I offer this video to bring back memories of a time that I'm sure Michael Junior himself looks back on with fondness and great joy!
Needing no further introduction here is then 12 year old Michael Junior singing Silent Night and the beautiful Panis Angelicus as a duet with his idol and hero Helmut Lotti!
Â
In addition I used two different publications to put together this new re-edited video of Michael Jr. with some fans outside the theater and his duet with Helmut a song simply entitled "Friends".
.
.
Who could forget the amazing Billy Gilman who captured all our hearts with his memorable "One Voice"!
Billy has been a long time favorite of mine. In fact I often will request a young artist to cover one of his songs!
Here Billy at just 12 years old, blesses us with his rendition of "Oh Holy Night"
Â
Christmas Present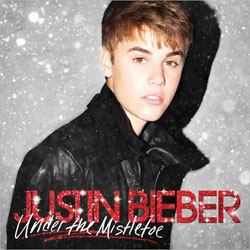 This year's outstanding artists are Justin Bieber, Greyson Chance, Cody Simpson, Straalen, Jack Vidgen & Ronan Parke . Of course Justin Bieber's new Christmas Album has been a huge hit with many new youngsters doing covers of his hit single "Mistletoe" which at the time of this Christmas post is nearing
 71 million views!
.
.
Â
Greyson Chance Sang "Rockin Round The Christmas Tree" Live on The Ellen ShowÂ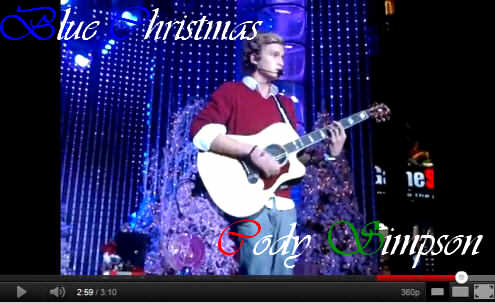 .
.
.
.
'
Cody Simpson performed "Blue Christmas" live for a large audience at City Walk!
Both Greyson and Cody are fast tracking to fame on the heels of JB. However, all three bring a unique sound and are very different artists with each offering their own styles and interpretation of music.
You can be sure that these three will not be going away anytime soon!
In the fall of last year, Straalen McCallum became the youngest artist to ever be signed by Sony! This little guy with a big voice has amazed audiences' since the time he was old enough to walk. Singing since he was just two years old, now an accomplished artists is able to hold a crowd of listeners in the palm of his hand. While I was disappointed that Straalen did not do anything for Christmas this year I'm still listening to his CD which was only released this past fall! Of course both Jack Vidgen and Ronan Parke were extremely busy performing all over their respective countries at Tree Lighting Ceremonies. Because I could not find a quality Christmas video for Jack or Ronan, I'm offering Straalen's performance of "Noel" that he sang to a large audience backed up by a full choir from a concert held last year!
Enjoy once more this very high quality Christmas number from a very High Quality Young Artist!
Â
Straalen McCallum sings "NOEL"
.
.
I can't say
enough about this young man who comes all the way from San Fernando, Spain. I have been a long time supporter of Abraham and listen to his music often. While he was never featured this year we have been in recent contact with his agent and have been promised an exclusive piece to bring to all his fans right here on Rivenmaster's Place! Here Abraham offers his rendition of "Imagine" by John Lennon. Abraham has one of the best vocals I have ever heard for an artist his age. The feeling and emotion he gives with every performance is second to none.
                                     Feliz Navidad Abraham!
Â
Â
 Christmas Future

While I wish I could bring to this Christmas Post every young artist that I have featured and introduced this year it's just not possible. It was with careful consideration that I selected just a few to present this Christmas.
So in no particular order, here is this year's presentation of Future Signed Artists wishing you Merry Christmas in their own wonderfully unique and amazing way!
Aj Silva is a Florida born singing wonder! I have been working very closely with his team of supporters this past year and am extremely pleased to be called not just one of his promoter's but his friend. Ajsil released his Debut EP just this past month and he is amassing huge numbers of fans from all over the world! Ajsil is defiantly one to be watching in 2012 as a breakout young artist and nothing is going to surprise me concerning this super talented young musician and vocalist! Here Aj wishes us all a Merry Christmas singing his rendition of "Rockin Round The Christmas Tree".
Please support Aj by purchasing his new EP at i-Tunes or CD Baby!
Â
Aj Silva sings "Rockin Round The Christmas Tree"
Â
 .
A young artist that I had the privilege to meet in person this year is Sam Santiago from Irvine, California. Sam, who turned nine years old this past August, is a youngster who is going to be doing some amazing things in 2012. This past year I was honored to appear with Sam on WZZM TV Channel 13 in Grand Rapids Michigan. Sam astounded everyone in the studio with his singing prowess and has already received invitations from the producer to come back for another appearance as soon as he is able. Sam made a very special Christmas Video which shows not just the fact that he can sing but that he can sing extraordinarily! His vocal range on this video will astound you and have you begging for more! Merry Christmas Sam! You are a Bright Little Star!
Sam Santiago sings "The Lord's Prayer"
Â
 .
One more rising young artists sprang out of obscurity this fall from a tiny town in Norway. Since his debut on this website, Alexandru has been making headlines in many local papers in and around his city. He has also been making guest appearances at a variety of venues and becoming very well known through his fast growing network both on Facebook and Twitter! This is one young vocalist that has taken giant strides already toward a promising career and you can mark it down that this is only the beginning of very exciting things to come for him in 2012.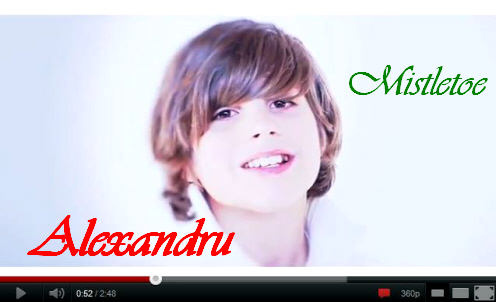 Alexandru sings cover of Justin Bieber's "Mistletoe"
Our last video with a very special Christmas song is none other than Dylan Cragle from Washington State. Dylan has had an amazing year and has brought us some wonderful original songs which will not soon fade away! We are so proud of the great strides Dylan has made this year on his road to stardom. You can be sure that Dylan is one young man who will continue to bring even more excitement in the year to come!
MERRY CHRISTMAS DYLAN!
Â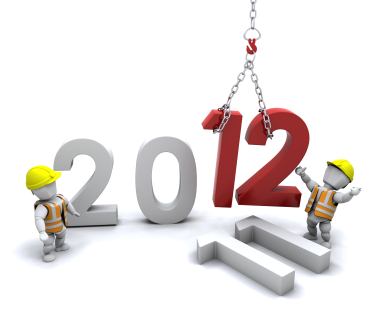 Next year we will be introducing 12 year old Jared Cardona who resides in South Africa!
I met Jared, his Mother and vocal coach on Skype this past month and we had a wonderful time visiting for well over an hour. I enjoyed listening to Jared and watching him do some of his vocal lesson with his vocal coach.
So until we can formally introduce him I wanted to share his most recent Christmas video made especially with Rivenmaster's Place in Mind!    While he has just started out in his singing career, I think you will find his vocal to be very clean and pure. His pitch quality is nearly perfect and his tone exceptionally pleasant for one so young.
So one last time here's JB's "Mistletoe" performed by: Jared Cardona!
Merry Christmas Jared!
Â
Jared Cordona sings cover of Justin Bieber's Mistletoe
Â
Because I want to take the opportunity to spend the next two weeks celebrating with family and friends there will be no special artist introductions or special feature articles.

However after the first of the year we will begin another wonderful series of interesting updates from your favorite young artists, along with introductions of Debut Artists, Musicians, Dancers, Actors, Stage Performers, Musicians, Sibling Groups, and Bands.

MERRY CHRISTMAS FROM ALL OF US AT RIVENMASTER'S PLACE!