While visiting the area in and around Los Angeles this past week, we were thrilled to meet up with two outstanding young actors who are also both amazing dancers and performers.  I invited them to meet me at the Hard Rock Café about halfway down the CityWalk to Universal Studios.  I of course was celebrating the day at Universal with the prolific young vocalist/performer Sam Santiago and his family during our stay with them in Irvine.
The restaurant was empty at the time of our arrival which actually surprised me and the waiter quickly provided a table for our party of Ten.  As we all found a seat everyone began to arrive.  I walked outside to meet Christian Traeumer and his mother Tomasine who I already knew were delightful people, but meeting them both in person was a true joy!  I immediately found Christian to be an effervescent, fun loving, humorous, and bubbly young man demonstrating the kind of personality that lights up a room as soon as he walks in.  Since they were the first to arrive I had the opportunity to visit one on one with the both of them before the arrival of our second guests.
We were just beginning to order when Jay Jay Warren and his mother Beverly walked in.  Jay Jay immediacy approached me with an outstretched hand. His warm personality drew everyone to him like a magnet as he walked around the table making self introductions.  I found Jay Jay to be full of life and always smiling.  In fact, the entire time the joy he expressed on his face made me realize that this young man was on the rise for more reasons than one!  His mother Beverly was also amazingly charming so it's easy to see the apple does not fall far from the tree here.
Much to our delight we were also joined by Rod Paul executive manager of Group III Management in LA.  Rod and I have become good friends over the years via the internet and I was so happy to finally get to meet him in person.  While the time was short we enjoyed a wonderful conversation concerning his management company and what was going on with the young actors and singers he manages.  Be watching real soon for an exclusive interview with Connie Talbot who just released a brand new single called "Sail Away".  We will have more information about an up and coming CD from her real soon. We also hope to bring you something from Troye Sivan before the year is out!
After we enjoyed our dinner we assembled outside for an impromptu interview with Christian and Jay Jay.  The video and camera work for this special report was created by Pen Santiago from Irvine, Cal.  Penuel is an excellent videographer who has been creating most of the videos for his younger brother Sam Santiago. In addition to helping his younger brother, Penuel created a short film for a school project and has done work for other young vocal artists in the area.  I apologies for the background noise but the impromptu interview did not allow time for us to go back to Irvine and assemble any additional audio equipment.  An extended transcript is also provided below.
If you need someone for a studio recordings or video shoots use the contact link at the bottom of this article.   Thanks Penuel for the great video and camera work.
EXTENDED INTERVIEW:
Rivenmaster:  It's great to have both of you with us today!  Both of you were featured on Rivenmaster's place more than a year ago but did not know each other at the time.  Christian being from here in LA and you Jay Jay from Texas!  (Christian)   (Jay Jay)
Jay Jay, You're currently dancing, interviewing and auditioning for several things right now!  Can you tell us a little about what you're doing?
Jay Jay Warren: I've been doing auditions for commercials and stuff right now, and I've just been put on hold for another commercial date and will be performing with Christian this weekend.
Rivenmaster:  That is what is so cool because you guys have become great friends since the both of you first appeared on my site.  I think it was through the Movie "The Child" that you two guys have become such great friends. I'm predicting that maybe we are looking at kind of a future acting team in the making process here! Maybe a new generation Corey Haim-Corey Feldman team?  Who knows?
Rivenmaster:  Christian I want to ask you one particular question.  Getting to know you personally and what your personality is like, you have been playing some pretty intense roles in feature films.  For instance your last film "The Child"…. How do you get into character when your actual personality is so different?
Christian:  You know a lot of the scenes are intense, and when you really think about it they are, so I just kind of get into that mood and become that character.  I just kind of look up what the trait of those characters are and then think, "Is this the way their minds are?" and then just become that character.  While I also enjoy making commercials and things, I really I like drama acting the best as it's a little more advanced in where I would like to go with my acting career.
Rivenmaster:Â  Now Jay Jay you guys have something coming up together soon can you tell us a little more about that and when that will be?
Jay Jay Warren:  Yes it's a dancing gig!  We are performing at Pepperdine University in Malibu. This Saturday!
Rivenmaster:  Wow that's coming up really quick.  Well thanks guys for taking the time to be with us today and we wish you both the very best!
While I was not able to attend the boys show, I have embedded a clip from a portion of their truly amazing performance for your enjoyment!
 Both boys are a part of a dace crew called "Dance Stars Of Malibu" produced by Dance Star run by Charissa Seaman with instructor Erick Uphoff.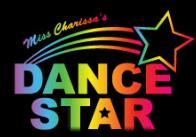 Jay Jay continues to expand his career with commercial auditions and hip hop dancing performances.  Jay Jay also starred in a short film called "A Dream To Remember" and is anxiously awaiting his next opportunity to showcase his acting abilities.  He said he really loves his life and is enjoying himself tremendously!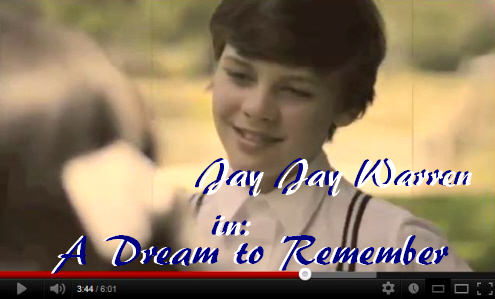 Just before I left to return to Michigan Jay Jay was signed by the famed Paradigm Talent Agency in Los Angeles, Ca.  This is a wonderful opportunity for Jay Jay to really expand his career in both acting and dance performance opportunities.
Find out more about Jay Jay's at:
In regard to Christian he has stayed extremely busy since his last movie role in "The Child", shooting a short film called "Bolero" and was recently assigned a role in a new film called "The Redeemer" which will be another thriller for which Christian has already proven to be extraordinarily qualified to be cast in.
Both of these young men are extremely talented in their own rights and you can be sure that this site will continue to support them in their efforts for a successful career in the entertainment industry!
.
.
MOVIE TRAILERS
You can find out more about Christian by liking his 
Christian also informed me of his brand new fan site that you can check out HERE!
Thanks boys for meeting me this past week at the café and thanks to the Santiago Family for providing all the transportation and being such amazing hosts while I was touring Hollywood!

For professional studio audio or video work contact Pen Santiago using:

[button_round color="blue" url="mailto:sam@samsantiagomusic.com"] THIS E-MAIL ADDRESS [/button_round]