"Great presence…Definitely a star.-"Joe Vittetoe, Producer/Songwriter Miley Cyrus, Selena Gomez
 It's a great day here on Rivenmaster's Place because we have been given the distinguished honor of featuring one of America's fasting climbing stars, Dalton Cyr on his twelfth birthday today!
HAPPY 12th BIRTHDAY DALTON!
Dalton Cyr has been cyriously busy since we originally featured him eight months ago.
He signed a management agreement with Disney Channel Executive Director Irene Dreayer and DW Management in December 2011.  Dalton has released several new videos of original music, made a trip to L.A., released an EP, wrote and recorded an LP album, and now he's set to release his new album and go on tour.
His original song "Whisper" along with a touching video showing soldiers reuniting with their children has received glowing reviews. It's been labeled "one of the best videos of the year" by fans and "the most touching video and song I've heard in a long time" by music reviewer, Jennifer Stoker.
During his trip to L.A., Cyr spent time training with vocal coach Steven Memel, who works with many celebrity clients such as Adam Levine and Jesse McCartney. He also met and worked with dancer and choreographer Anthony "Kanec" Carr who has toured with multi-platinum selling recording artists Missy Elliott and Justin Bieber, among others. And he met with casting directors at Nickelodeon and Paramount Pictures.
Shortly after returning from L.A., he released another music video for his song "Always" and released a self-titled EP. So far the three songs he's released on the UK's 1Radio New Music Chart have all debuted at the #1 spot and have remained in the top of the chart for their entire run. (1Radio allows new music to stay on the chart for seven weeks and then removes songs, if they are still on the charts to make room for new songs.)
Among the accolades he's racking up, the first song he ever recorded, "I'll Be There" was a semi-finalist in the International Songwriting Competition, judged by the most high-profile judging panel of any music competition in the world.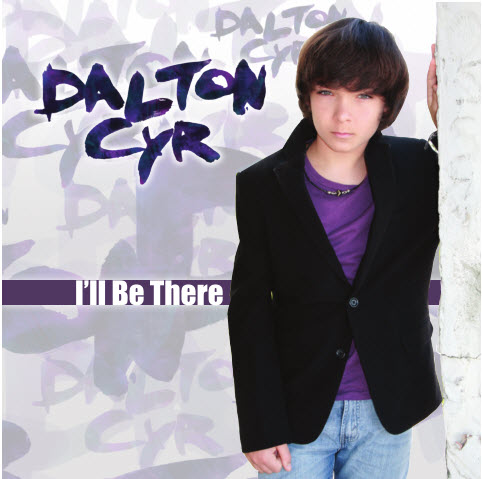 A prolific songwriter, his L.A. trip inspired more songs. In between school, a 1-hour commute each way to school, rehearsals, performances, guitar lessons, vocal lessons and acting lessons, he managed to write and record more original music—enough to record a full length album. Cyr says,
"I had about 25-30 song ideas and we narrowed it down to the best for the album."
Although the album won't release until 2 weeks after his 12th birthday, on August 2, 2012, Cyr finished his recording sessions in June completing his first full length album while still only 11 years old.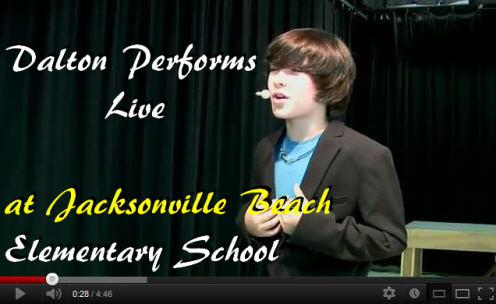 Â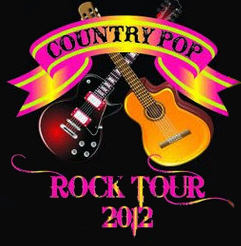 Already planning a big CD Release concert, Cyr was approached to go on tour with the Country Pop Rock Tour 2012, a tour with six artists that is promoting an anti-bullying message with a portion of the proceeds going to local school districts to fight bullying.
Preparing for his CD release and tour, Cyr says his dad built a workout studio in his garage that includes an entire mirrored wall, like a dance studio. He says, "I spend about 1-2 hours a day rehearsing in my garage/studio and am working up an entirely new stage performance for the tour." Cyr continues,
 "You will see me like never before."
 If you would like to purchase tickets for The Country Pop Rock Tour you can: [button_round color="blue" url="http://www.eventbee.com/v/countrypoprocktour/boxoffice"]Purchase Pop Rock Tour Tickets [/button_round]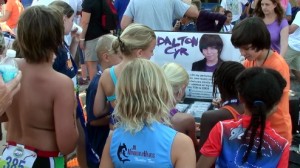 Now he's getting ready for a big CD Release Concert on August 2, 2012 in Neptune Beach, Florida at Lillie's Coffee Bar/The Courtyard, which is expected to draw a big crowd.
A few days later he'll perform in St. Louis, MO and then join Celeste Kellogg, Tyler Layne, Tristan Blaine, Riley Roth and Branden Mendoza to go on tour across four more states. "We are doing 15 shows, 4 red carpet events and special appearances in eight cities in ten days. It's going to be a blast."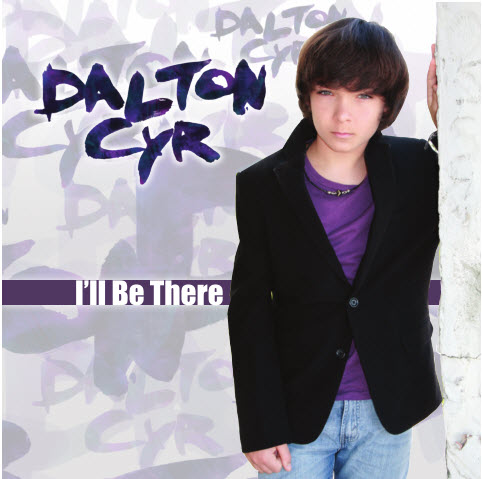 Follow The Country Pop Rock Tour:
Follow Dalton:
Coming Soon!www.daltoncyr.com
Â
Also: Watch for the release of his new CD "I'll Be There" right here on this site and support Dalton with its purchase!
In the meantime be sure you visit the following sites to purchase Dalton's Music: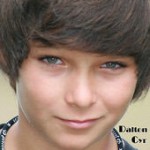 ALSO VISIT: