"A Prodigy in the truest sense of the word…" – Rick Stevenson, Director of Prodigy Camp
Following in the footsteps of artists like John Lennon and Paul McCartney, Dalton Cyr is "self-made." Lennon and McCartney would sit in their bedroom and write songs and believed in getting as many hours of live performance as possible to perfect their craft. They didn't sound exactly like what was currently on the radio, but instead gave their own unique perspective to their music.
Much like the Lennon/McCartney era, Dalton Cyr is taking the same approach to his music. He works continuously on his songwriting and performance skills, honing his craft. He's chosen to give his own fresh spin on the pop rock world and it is evident that fans are welcoming the change.
Dalton Performs his original "Upsidedown" to the thrill of his fans!
Having recently attended The Prodigy Camp just outside Seattle, Washington, Dalton Cyr was chosen as one of the most promising songwriters in the world. He went to work with songwriting mentors Noah Gundersen and Kris Orlowski as others had gone before him. But when he got there with the three songs he'd written to work on, his mentors had nothing to add, saying his songs didn't need their help. This should tell you something about the caliber of writing this young man puts out…and at the time of camp he was still only 12 years old.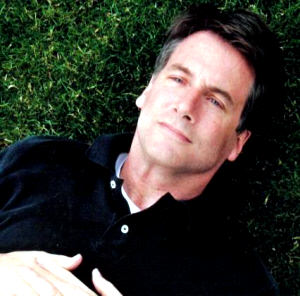 Award-winning Director, Writer, Producer and the Director of the Prodigy Camp Rick Stevenson said,
"With the help of a posse of international talent scouts, I get to choose the 20 most talented kids between the ages of 12-18 from around the world."  Dalton was one of three recipients to receive a 2013 Prodigy Camp Scholarship. Dalton beat out hundreds of other young artists for The 2013 Prodigy Camp Scholarship because of his songwriting chops. Listen to his songs and you'll understand the definition of 'Prodigy."
Once at camp, Stevenson said,
"Dalton is a prodigy in the truest sense of the word.  As Director of The Prodigy Camp, I see a lot of amazing talent every year from around the world and his talent is the purest.   Just standing there, singing soulfully, and drawing from his joy and his pain.  He's a little John Mayer–but with a less complicated love life :)    Even though he's the youngest, he has this wonderfully wry maturity that makes him a joyful presence."
I caught up with Dalton and asked him about his experience at Prodigy Camp. In his words, here is what he had to say:
"The 10 days I spent at Prodigy Camp were amazing! While I was expecting to have a good time, I had no idea how incredible it would be. I really feel like I am a changed person now. I feel wiser, kinder, better. To be around so many people who are like me–so passionate and serious about what they are doing –and are committed to making their chosen art their career…well, it was a life altering experience for me. I started the week not knowing anyone, and by the end I felt like I had a bunch of new brothers and sisters.
It was really great to meet people I've read about on Rivenmaster, like Thilo Berndt, who is just an awesome person. He is so positive all the time which I really like in a person. The Blackberry Jam brothers, Adrian and Julian are great songwriters and amazing too.
 
In addition to songwriting, performing, and learning about the art of storytelling, I also got to learn about film-making and acted in three films, including one short film I stayed a couple of extra days to be in.
I was also chosen to be interviewed for a really cool project called "The School of Life Project."   The project entails me being interviewed every year or two until I turn 21. Then they put together a short film which compiles the interviews and film footage from throughout the years. The project has about 250 kids from 10 countries whose stories might help other kids. 
My days at camp started around 7:00 am with a morning swim, then breakfast and into film-making or songwriting sessions where we would study the craft and learn about how to do it better. Some days I would act.
At night after dinner, we would take turns showcasing our talents. Singer/songwriters would perform live and filmmakers would show movies they made. I was one of five songwriters at the camp, not including the mentors and returning camp members.
After that, we would go to campfire and tell stories. This was a time where people shared their most personal stories. It was a great experience that I learned a lot from and was one of my favorite parts.
After campfire, we would have some amazing homemade cookies and go to bed around 11:30 pm.
Dalton Covers The Script in "The Man Who Can't Be Moved"
My songwriting mentors, Noah Gundersen and Kris Orlowski, were terrific. I feel very fortunate to have had the opportunity to work with them and learned a lot. While I already had songs written that had not been recorded, I chose to write all new songs for Prodigy Camp. I wrote about six new songs and picked the three I liked best to work on. Noah and Kris liked my songs, which made me feel really good. They told me they had good structure and that they didn't feel I needed their help on them. So instead of working on my songs, they showed me some techniques they use to brainstorm new ideas. We also took really successful songs and tore them apart to look at what made them great.
I really hope to go back again and am grateful to Rick Stevenson and all the people that made it possible for me to go. It was one of the best experiences of my life."
Dalton continually strives to perfect his performance skills too. He toured the East Coast from Florida to New Hampshire over the summer, did a slew of performances in Florida in August and performed with 17 other artists at the Teen Nation Tour Music Fest in Mississippi hosted by Lisa McQueen (1Proud Aunt Lisa/Austin Mahone's aunt) over Labor Day weekend.
Dalton Live with excited screaming fans!
September 10-12 he did a school tour in Virginia, performing at 9 or 10 schools ending with a main stage performance at the Isle of Wight County Fair.
Dalton says he also has two trips planned in upcoming months to California. One will showcase his songwriting skills to a host of industry people looking for songs. The other will showcase his performance skills.
Dalton is working on a music video for one of his new original songs that he recorded in L.A. with multi-platinum producer Paul Fox (10,000 Maniacs, REM, Phish, Björk, Ziggy Marley). This will be Dalton's first release of the much anticipated songs and while a final release date has not been set, you most likely can expect to see it sometime in October.
Rivenmaster is extremely proud to have Dalton featured as one of its star performing artists. Dalton's ability to write, record, perform, and grow his ever growing fan base is proof in itself of just what a great young musician he really is!  Congratulations Dalton on your amazingly successful summer. 
This site and it's author will continue to be behind you all the way and look forward to your next release!  BEST OF SUCCESS!
 
To learn more about Dalton Cyr visit: