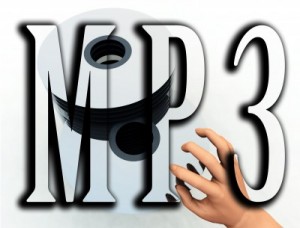 Overview:
Thinking that it may be nice to have short play-list for some of the young unsigned featured artist at Rivenmaster's Place, this page is offered to you the reader, fan, talent scout, and producer. Many of these songs are already featured on various articles sprinkled throughout the site. This page provides the convenience to listen to a nice collection from each young talented singer.
The songs found within these play-lists have not yet been published to CD and are not currently being sold by the artist. Singles or Cd's that already appear on I-Tunes, CD Baby or the young artists sites can be found on the Young Artist's CD's & Singles Page .Â

If you are a young unsigned artist that desires to have your songs featured on this page please feel free to contact me and submit your song/s for inclusion within this page! NOW! GO ENJOY THE MUSIC!

Artists listed in Alphabetical order:
__________________________________________

Allan Clelland-Goddard

England born Allan Clelland-Goddard is a natural born talent who is extremely skilled in both his stage performances and as a vocalist. Allan who now resides in Florida USA, continues to enjoy and perform music. Due to spending most of his young life living in Trinidad-Tobago (the land of calypso), Allan developed a passion for the art form and began singing in his school's calypso competitions from the age of 6. Through the years he won several school and national competitions. Allan continues to amaze us all with his You-Tube videos and his ability to bring to us his own unique style regardless of genre. Be sure to check out his web site and read the articles published right here at Rivenmaster's Place.

[ti_audio name="Allan Clelland-Goddard"]

__________________________________________

Canadian born Arden Reimer is one of the most talented young men I have ever met. This is one young man who will soon be making a big splash in the entertainment industry. Arden's ability to sing with a pure almost perfect pitch tone along with his charismatic performances has captured the eye and ear of several influential people in the music industry.

Arden was recently chosen to sing on a new T.V. Series in Canada, called Karaoke Star Jr. He also captured 3rd Place at the P.N.E. in British Columbia.

If you have not yet heard Arden sing you are in for a real treat. Enjoy this playlist featuring 7 cover songs that Arden has performed over the past two years.  Then check out his sample from his brand new release "Uh Oh ".


Cover Playlist[ti_audio name="Arden Reimer"]

New Single Sample of "UhOh"[ti_audio media="1356"]

[button_round color="blue" url="http://www.cdbaby.com/cd/ardenreimer"] Get It Now On CD Baby [/button_round]

__________________________________________
I first found Bryan on You-Tube about 2 years ago when I was looking for young performers who had played the lead roll in "Oliver". Bryan captured my attention immediately and about a year later was finally featured here on this site. Bryan is a remarkable young actor who continues to impress in each new performance whether on stage or behind the camera.

"Bryan Sevener is one of those rare actors who is both a leading man and a character actor–depending upon what is needed of him. To have that type of talent and versatility at any age is impressive, but at age 13 -it's almost one of a kind. Add to that his musical theatre experience in song and dance and you will find that there is almost nothing he can't do". Director Rick Stevenson
[ti_audio name="Bryan Sevener"]

__________________________________________

Colin Brennan

Colin Brennan is an 8 year old from Canada who possesses some very unusual skills in addition to being very musical talented. While some may think that Autism is a handicap, Colin embraces it as a gift that has brought him magic. You will be simply amazed at Colin's ability to memorize lyrics and hit high pitch notes almost perfectly. Don't miss the article here on this site published on March 20th, 2011.

[ti_audio name="Colin Brennan"]

__________________________________________

Connor Blackley heralds from Florida USA and simply put, is one of if not the best young country singer for his age since Billy Gilman. I have been observing Connor for some time now and as his voice begins to show signs of deepening so does his maturity at all levels of his entertainment prowess. Connor is a one of a kind soloist and has given many performances in and around Orange County both as a guest performer and in contests. He most recently joined a band of young musicians and is stretching his wings singing other genres of music as their lead singer. Be sure you visit Connors articles to read more about him.[ti_audio name="Connor Blackley"]

__________________________________________

Dylan Cragle is from Washington State USA. and impressed me from the very first moment I heard him sing. Since that time I have come to know Dylan as one of the most polite and personable young men whom I have ever had the opportunity to know. He not only shows respect to others but also to his music, writing his own original songs with a passion for events and situations around him and in the world. His latest single "What's Up With School" was a big hit with many of his fellow students and teachers. I look to see great things from Dylan in the near future and I will not be surprised to hear when he is offered a contract as a young recording artist.

[ti_audio name="Dylan Cragle"]

__________________________________________

While I have not known Loic as long as many of the others on my site I can tell you that what I do know is truly amazing. Loic Van Hoydonck who lives in the Swiss Alps has one of the softest and most beautiful treble voices I have heard. He brings his own style to each song he sings making it his own. Loic has caught big media attention in his home town and country and has made several television appearances including French Television channel TF1 appearing on their live program `Petite Star` which has a viewing audience of over 5 million. He also appeared on French TV CanalJ performing the song "This is the Life". Loïc was then interviewed for French Channel M6 100% mag followed up by recording for Swiss TV TSR, a program which will be released this December. All and all Loic Van Hoydonck is well on his way to stardom and I'm especially happy to be along for this ride!

[ti_audio name="Loic Van Hoydonck"]

__________________________________________

Mike BoyMaster

Of all the young talented boys who have graced this site Mike BoyMaster from Germany is a a unique find. His vocals are very unusual for a youngster his age and when you first hear him you are taken back by the mature sound, expecting to hear something in a much higher range. However, what makes Mike especially unique is his ability to write his own original music which now amounts to over 30 original songs. He also is a great performer showing expression , enthusiasm and charisma in each music video he creates. Mike accompanies himself on the keyboard and always brings a smile to your face as you watch him perform.

[ti_audio name="Mike BoyMaster"]

__________________________________________

Sam Santiago

Sam Santiago is from Sunny California and is a real charmer! While currently the youngest of all the talent on Rivenmaster's Place, his boy plays second fiddle to none. I continue to stand amazed with the vocals from this 8 year troubadour. I have had the privilege to talk with him directly and not only is he very polite and respectful but also exceptionally personable.  I was delighted to have a personal audition of his rendition of "The National Anthem" about a week before he was to perform it live. I am so happy and proud to present Sam to the world through this site. I also have no reservations predicting that this y0ung man will make it big in the recording industry in the not too distant future.  Sam now has his own site so be sure to visit him there and be sure to leave him a message in his Guest-book.

[ti_audio name="Sam Santiago"]

__________________________________________

Sam Verlinden from Auckland New Zealand is a multi-talented young man with a powerful voice. Sam is not a newcomer to music nor to the entertainment industry. Just two years ago, Sam competed at the The World Championship of Performing Arts in Hollywood bringing home 6 Gold and 3 Silver medals along with the prestigious "Industry Award" and 5 plaques for "OVERALL JUNIOR CHAMPION OF THE WORLD". Sam continues to perform at many venues in his home town of Auckland and is also an astonishing actor who just recently played a lead roll in a short film entitled "Closed Doors". Don't forget to visit the CD page to purchase Sam's hit single, "Break These Walls"!

[ti_audio name="Sam Verlinden"]

__________________________________________

Theo Constantin

Young Romanian artist, Theo Constantin, is a rising star from Bucharest, the capital city of Romania. Theo has a passion for performing and the talent to match. He sings in both Romanian and English and already has some impressive music recordings and videos in his portfolio. Theo has a unique quality to his vocals with nearly perfect pitch. On this playlist he has authorized 8 songs including; "Read all about it", "Blaze of Glory", "I'll be your hero", "My life without you", "Dragostea-din-te", "Singur", "Tu-poate-stiai", and "Zi de Zi". ENJOY!!!!!

[ti_audio name="Theo Constantin"]

__________________________________________

What can be said that has not already been said here on this site about German born Thomas Hans' or as he likes to be called Tommy Hans'. Tom is one of my all time favorite young vocalists. One of the first songs I ever heard Tom sing was "Unchained Melody". This year Thomas participated in Disney's "BE A STAR" singing competition performing "The German translation for the title track" Best of Both Worlds "Hannah Montana". Thomas traveled to the US making a presentation in New York for this event. He describes it on his website as a memory that he will cherish forever! I can say with assurance that this boy could own the world stage as a young performing artist in any country and of course I would be first in line at any concert held in the USA.

[ti_audio name="Thomas Hans"]

__________________________________________

Tallan Latz

Tallan is one of the most amazing young guitarists that I have ever witnessed. When I think of what Jimmy Hendrix may have sounded like when he was a youngster I think of Tallan Noble Latz! Tallan has jammed with some of the most famous blues guitarists in the industry. He has also appeared on many television and radio programs showcasing his guitar prowess. When you think that you have heard the best of blues guitarists and performers then pull up a chair and watch Tallan. I promise you that you will be amazed at what you see and hear. To learn more about Tallan visit and join his FaceBook Fan Page.

[ti_audio name="Tallan Latz"]

__________________________________________

Marco Konegger

One of the first songs that I heard Marco sing was a song made famous by Elvis Presley, "I Can't Help Falling In Love With You". One of the last songs, before today was his cover of "Imagine" by John Lennon. Marco's voice has matured much since his days as a young treble singer. But he has continued to please always coming up with new songs and singing partners. Be sure to check out his Web site where you can find all his DVD's and CD Music!

[ti_audio name="Marco Konegger Comp"]

__________________________________________

"If you are interested in having your playlist here contact Rivenmaster "

Â