UPDATE!
This site is now an ARCHIVED SITE ONLY! NO NEW FEATURE ARTICLES will be published here.
All New Feature Articles will be published to TORCHLIGHT TALENT. 
However, Rivenmaster will continue to promote young artists through his social media network as well as his two remaining websites RIVENMASTER PROMOTIONS & the VIDEO VAULT.
Please see Rivenmaster Promotions for all new activity by Rivenmaster. 
**********************************************
About this website !
Rivenmaster's Place has become the global home of young unsigned treble singers, aspiring actors, and talented youth. You will find the very best of You-Tube, MySpace, and even some new talent that has not yet stretched their wings to network their talent.  In addition, you will find a few major label signed artists, who shared their stories with us prior to their international success as professionals.

Names like Jack Vidgen, Abraham Mateo, Connie Talbot, Jordan Jansen, Carson Lueders, Sam Santiago, Sam Verlinden, Daves Highway, Dalton Cyr, Alan Wheeler, Tyler Layne, Christian Traeumer, Anthony Gargiula, 2Boys, Connor Blackley, Arden Reimer, The Wright Kids, Dylan Cragle,  Allan Clelland Goddard, Joshua Flores, Thilo Berndt, Thomas Hans, Connor Blackley, Loic Van Hoydonck, Mike Gawlik, & Spencer Kane. These and many more grace the pages of Rivenmaster's Place each week with a special debut article or an update about their latest activities as they make their way to stardom.
Rivenmaster's Place is dedicated to finding the worlds best young signed and unsigned treble singers and young actors. In addition we encourages new talent to contact this website concerning a feature of your very own. Every article published to Rivenmaster's Place utilizes the direct involvement of the parent or guardian of the young artist.  Rivenmaster's Place largely promotes youngsters under the age of 18, and permission must be granted by the parent or guardian before publication of  a child's feature article.
In addition to the feature articles you will also find video's and promotional ads that will help direct you  to the sites of the latest young stars in the recording industry!  These links will help you find their latest releases including singles, EP's, and full CD's.  Rivenmaster also will have an occasional story with behind the scene looks at recent Broadway Productions like "Oliver" & "Billy Elliot the Musical" where you can meet the young performers.

If you have a child that is talented and would like to have an article published to Rivenmaster's Place, you can contact this website by using the link above, the contact tab on the main page or write directly to: Rivenmaster 
**********************************************

About the author!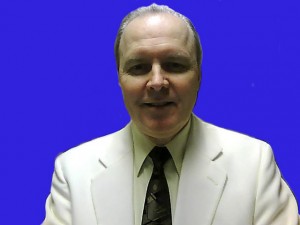 Rivenmaster is the father of 5 son's whom he is equally proud of. They are all grown now, some with families of their own.  He has 5 beautiful grandchildren who brighten his every day. One of his greatest joys aside from his church affiliation is being a CASA volunteer.  CASA is a (Court Appointed Special Advocate) for abused and neglected Children. Please view the link below for more information. Throughout his life he has always desired to affect other peoples lives in a positive way. He hopes you enjoy what is shared here and help him in his cause to spread the word promoting happiness, joy and security in the lives of children everywhere.
His nick-name Rivenmaster evolved many years ago when he first created the domain name.  These were the days when he was quite the gamer and offered tips and blogs about the game Riven.  His domain is in no way related to or affiliated with the Riven Master from Ontario or the Riven Master Facebook Page with a space between the Riven and Master.
While his You-Tube channel was registered in 2006, it remained dormant for nearly a year. Due to tedious work schedules, volunteer work coupled with church activities there was little time for hobbies like You-Tube and Blogging. However, in 2007 he started in his quest to collect videos of what he considered to be the best young singers in the world. The collection existed predominately of young treble singers, as that is what he enjoys most. Choirs and Groups like Libera are his favorites. He never got too involved in making friends or subscribing, as it was only a personal collection.  In May of 2009 he registered with Daily Motion and soon thereafter took over three treble groups as monitor. It was while watching these youngsters sing and struggle to draw attention to their talent, that he became inspired to help promote them.

In 2009 he created a video slide-show called Rivenmaster's Prayer.  While it did not seem to go with the theme of his YT channel, it was his intent to express his feelings about world conditions and the affect it is having on children all over the world.  He has always been very compassionate about the defense and safety of children. This perhaps is why he and his wife became CASA VOLUNTEERS. ( Click Here for more Info)
Many years ago Rivenmaster served in his community as a Cub Master for over 80 local boys and in addition filled the roll of head of security for a Church Camp for boys and girls ages 9 to 12 for over 17 years.
His past secular careers include Store Clerk, Shoe Salesman, Service Store Manage, Pepsi Cola Warehouse Manager, Ford Factory Warehouse Worker, Food Manufacturing Production Scheduler, and Computer Inventory Specialist. He also held a ministerial license for over 30 years.. His musical talents include but are not limited to Keyboardist, Piano Player, Trombonist, Drummer, and a little Guitar. He especially enjoys singing and does it often when requested by family or church members.
This website is only an extension of  his desire to help fulfill the dream of a talented boy or girl.